Eibach

Pro Street S Coilover Kit To Fit:
Audi A3 (8V1, 8VK) 1.0 TFSI, 1.2 TFSI, 1.4 TFSI, 1.8 TFSI, 2.0 TFSI, 1.6 TDI, 2.0 TDI (04.12 - )
Eibach Pro Street S Coilover Kit to fit Audi A3
Eibach Pro Street S Coilover Kits feature adjustable ride height with fixed rate damping. From their extensive experience gained within Formula One, WRC and the German Touring Car Championship, Eibach have produced a superb range of coilover suspension kits that are specifically designed for each application and suited perfectly for performance driving on the road.
Pro Street S Coilover Kits have fixed rate damping that has been optimised for fast road driving - good ride quality at low speeds, ultra stable at high speed, and suitable for everyday use. The stainless steel coilover units give excellent corrosion resistance and long lasting durability against the toughest driving conditions.
Stainless steel coilover housings for optimum function and superb, long lasting looks
Unrivalled corrosion resistance
Easy height adjustment for exact height adjustment and corner weight settings
Designed, developed and tested for each application
Supplied with the necessary bump stops
Excellent suspension travel retained - a must for decent handling on poor roads
Includes 1 year warranty
Please note that coilover height adjustable units are supplied front and rear where possible. Where rear suspension design does not allow for coilovers, alternative height adjustable or lowered units are supplied.
Tailor made for your car, this Eibach Pro Street S Coilover Kits need to be fitted at a professional workshop. Most of our Outlets will be able to offer a fitting service for this product - please contact your local Outlet to find out more.
Delivery:
Estimated between Fri 2nd - Thu 8th Oct 2020



Deliveries are made Monday to Friday and exclude weekends and public holidays.

We have an order cut-off time of 1PM on the days that we are open. Our estimated delivery date takes this into account.

If it is available, we will provide tracking information by email.

Select Your Location:
Delivery Cost:
Do you live outside of Europe? For an international delivery quote please click here to request a carriage quote.
If you are ordering multiple items your total postage charge will be reduced. Please check your basket for the total cost.
Lowering Front: 30-60 mm
Lowering Rear: 30-55 mm
Axle Load Rating Front: 980kg
Axle Load Rating Rear: 975kg
TUV Approved
If not separately named, for vehicles with OE-lowered suspension, the dimension of lowering is reduced by the dimension of lowering carried out by manufacturer. If not separately named, vehicles with OE-lifted suspension (e.g. Offroad-Package, Crossover) are excluded from use of our products.
Except vehicels with 4WD.
Front axle height adjustable by threaded strut, rear axle by height adjustable unit.
In order to ensure sufficient clearance it may be necessary to use wheel spacers if the car is equipped with original wheel sizes.
Only for vehicles with front damper diameter of 55 mm
In some cases additional OE-Parts for the installation of the suspension componends are required. Therefore please take a look at the corresponding technical documents which are available on our website.
If replacement required: You will find the components in the Components Certificate at the point "Amendment of the vehicle documents". The Components Certificate can be downloaded on: www.eibach.com - click on British flag - Online Catalog / Product & Components Certificate Search (RED BUTTON)
For cars with rear live axle.
Why Choose Carnoisseur?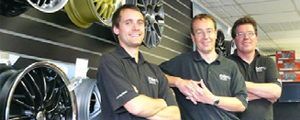 We've been trading for over 35 years!
We have Outlets throughout the U.K. and Ireland, run by enthusiasts, that offer face to face advice and fitting facilities.
We keep hundreds of thousands of pounds worth of stock to ensure the fastest possible delivery of product to our customers.
We are constantly reviewing our pricing to ensure that our customers get the best deal - click here to find out more about our Price Promise.
Ordering from us is easy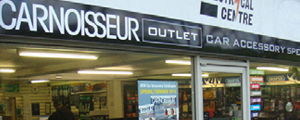 Order online by adding products to the basket and proceeding to the checkout.
Order by phone - call 01582 787377
Order from your local Carnoisseur Outlet - click here to find your nearest Outlet.
Fitting Service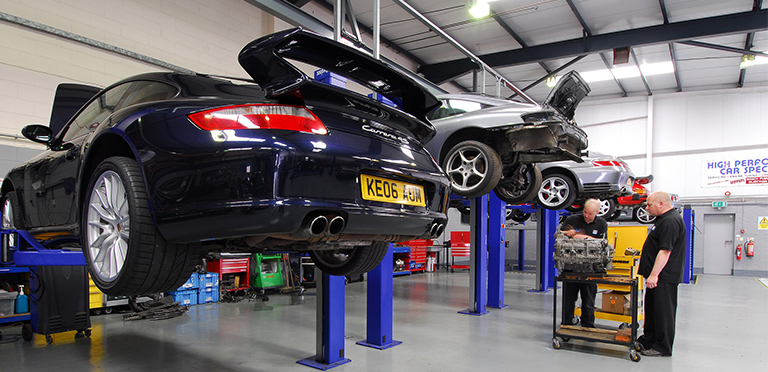 Remember, most of our Outlets offer a fitting service. If you would like a product fitting please contact your nearest Outlet directly.
Full details of the services each Outlet offers are shown on their page - click here to find your nearest Outlet.