Eibach

Pro Kit Lowering Springs To Fit:
Alfa Romeo BRERA 3.2 JTS, 2.4 JTDM 20V (03.06 -)
Eibach Pro Kit Lowering Springs to fit Alfa Romeo Brera
The Eibach Pro Kit is one of the world's leading performance suspension spring systems.
Engineered and tested to work perfectly with original equipment dampers
First step towards a complete sport suspension system
Lower center of gravity - lowers vehicle up to 40 mm (see notes for details)
Progressive spring design
Performance handling
The Eibach Pro-Kit is the perfect answer for most popular vehicles
Includes 5 year warranty
Eibach's legendary Pro Kit spring system dramatically improves both a vehicle's performance and appearance. The Pro Kit lowers your car's centre of gravity, reducing squat during acceleration, body roll in corners and excessive "nosedive" under braking.
When combined with uprated wheels and tyres, the Eibach Pro-Kit is the finishing touch to a winning recipe for performance. Pro-Kit also reduces excessive arch clearance, making your car look just as hot as it performs.
Every Eibach Pro-Kit is designed and tested by Eibach's suspension engineers and performance driving professionals, to deliver aggressive good looks and high performance handling, without ever compromising safety or ride quality.
By using their proprietary, progressive spring design, the Pro-Kit provides the ultimate balance to take your passion for driving to a whole new level.
Before - with Original Equipment Suspension
The original equipment manufacturers design their suspension to appeal to the masses. They leave lots of room for improvements in handling, responsiveness and appearance.
After - with Eibach Pro Kit Springs
You will instantly notice the significant improvement in handling, braking and responsiveness. The icing-on-the-cake is the "no-more-arch-gap" appearance and even improved fuel economy!
Tailor made for your car, these Eibach Pro Kit Springs need to be fitted in a professional workshop. Most of our Outlets will be able to offer a fitting service for this product - please contact your local Outlet to find out more.
Delivery:
Estimated between Fri 2nd - Thu 8th Oct 2020



Deliveries are made Monday to Friday and exclude weekends and public holidays.

We have an order cut-off time of 1PM on the days that we are open. Our estimated delivery date takes this into account.

If it is available, we will provide tracking information by email.

Select Your Location:
Delivery Cost:
Do you live outside of Europe? For an international delivery quote please click here to request a carriage quote.
If you are ordering multiple items your total postage charge will be reduced. Please check your basket for the total cost.
Lowering Front: 25-30 mm
Lowering Rear: 18 - 25 mm
Axle Load Rating Front: 1300kg
Axle Load Rating Rear: 1100kg
TUV Approved
If not separately named, for vehicles with OE-lowered suspension, the dimension of lowering is reduced by the dimension of lowering carried out by manufacturer. If not separately named, vehicles with OE-lifted suspension (e.g. Offroad-Package, Crossover) are excluded from use of our products.
Without levelling control.
Except vehicels with 4WD.
Why Choose Carnoisseur?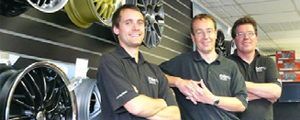 We've been trading for over 35 years!
We have Outlets throughout the U.K. and Ireland, run by enthusiasts, that offer face to face advice and fitting facilities.
We keep hundreds of thousands of pounds worth of stock to ensure the fastest possible delivery of product to our customers.
We are constantly reviewing our pricing to ensure that our customers get the best deal - click here to find out more about our Price Promise.
Ordering from us is easy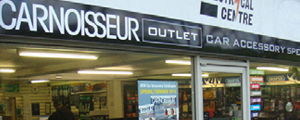 Order online by adding products to the basket and proceeding to the checkout.
Order by phone - call 01582 787377
Order from your local Carnoisseur Outlet - click here to find your nearest Outlet.
Fitting Service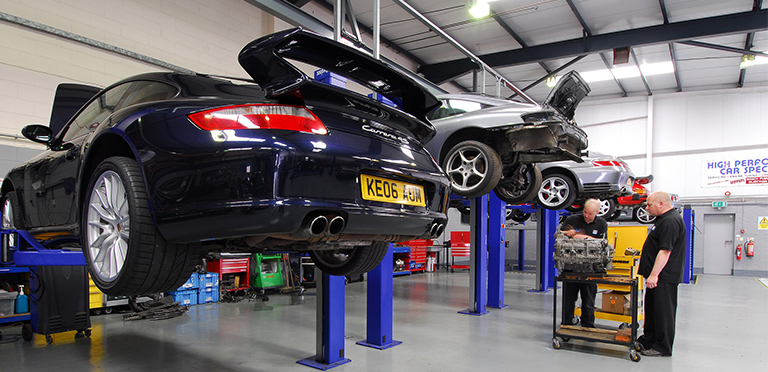 Remember, most of our Outlets offer a fitting service. If you would like a product fitting please contact your nearest Outlet directly.
Full details of the services each Outlet offers are shown on their page - click here to find your nearest Outlet.