Road Angel

Gem+ Deluxe
Road Angel Gem+ Deluxe
The Road Angel Gem+ Deluxe is the UK's most comprehensive safety and blackspot alerter. The Gem+ Deluxe displays the speed limit of each road your on, automatically updating while you drive. The Road Angel Gem+ Deluxe will ensure you keep safe and don't break the law.
Automatic updates to the safety camera database every few minutes, as you drive
Fixed safety cameras
Mobile safety camera locations
Red light cameras
Traffic light speed cameras
Average speed monitoring zones
Built-in laser detector
Clear display of road speed limits
eAssist TM feature
Road & vehicle categorisation
Black-spot areas
School zones
Congestion charge zones
Fatigue warnings
Railway crossings
SpeedShare TM feature
CameraShare TM feature
Overspeed warning
Advisory speed limit at camera locations
Continuous speed reading of vehicle
In built compass
MPH & KPH modes
Hot alerts
Audible & visual warnings
Full colour screen with, easy-to-use interface
100% legal
12 Month Warranty
What's In The Box?
1 x Road Angel Gem+
1 x Mounting bracket
1 x Dash mount
1 x 1m USB cable
1 x 240V/50Hz mains charger
1 x 12/24V vehicle charger
1 x Quick start guide
1 x Windscreen mount
1 x Hardwire kit
1 x 2.5m USB cable
1 x Protective pouch
Please note that this is a subscription based product. The current subscription prices, which are paid directly to Road Angel, are (as of December 2013):
*£39.99 for 6 months (£6.66 p/m) *£65.99 for 1 year (£5.50 p/m) *£169.99 for 3 years (£4.72 p/m)
Please also note that this is a product designed for use in the UK only, it will not currently work outside the UK.
Delivery:
Estimated between Tue 11th - Wed 12th Aug 2020



Deliveries are made Monday to Friday and exclude weekends and public holidays.

We have an order cut-off time of 1PM on the days that we are open. Our estimated delivery date takes this into account.

If it is available, we will provide tracking information by email.

Select Your Location:
Delivery Cost:
Do you live outside of Europe? For an international delivery quote please click here to request a carriage quote.
If you are ordering multiple items your total postage charge will be reduced. Please check your basket for the total cost.
Why Choose Carnoisseur?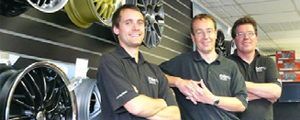 We've been trading for over 35 years!
We have Outlets throughout the U.K. and Ireland, run by enthusiasts, that offer face to face advice and fitting facilities.
We keep hundreds of thousands of pounds worth of stock to ensure the fastest possible delivery of product to our customers.
We are constantly reviewing our pricing to ensure that our customers get the best deal - click here to find out more about our Price Promise.
Ordering from us is easy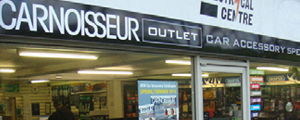 Order online by adding products to the basket and proceeding to the checkout.
Order by phone - call 01582 787377
Order from your local Carnoisseur Outlet - click here to find your nearest Outlet.
Fitting Service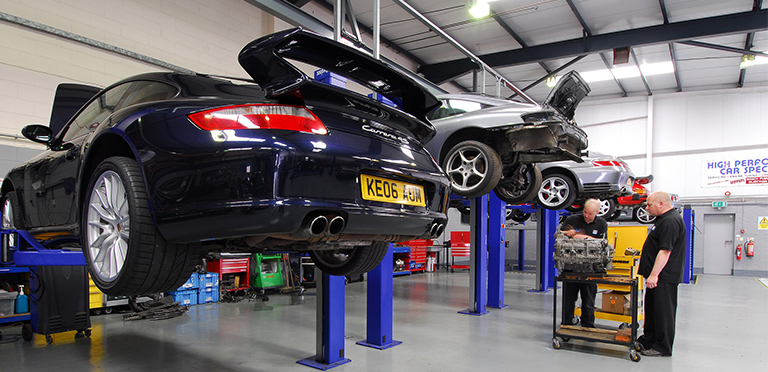 Remember, most of our Outlets offer a fitting service. If you would like a product fitting please contact your nearest Outlet directly.
Full details of the services each Outlet offers are shown on their page - click here to find your nearest Outlet.