Lazer

Black Tailored Upper LED Lamp Grille To Fit:
Ford Transit Custom (from 2013 onwards)
Lazer Black Tailored Upper LED Lamp Grille to fit Ford Transit
Lazer Lamps have teamed up with Zunsport Grilles, to produce a range of custom grilles with integrated Lazer Lamps.
This new range of tailored grille kits simplify installation of Lazer Lamps, reducing fitting time, and ensuring that your Lazer Lamps are perfectly positioned and securely installed.
Plus, you get all the usual benefits of Lazer and Zunsport Products: outstanding auxiliary lamps from Lazer and a stainless steel Zunsport Grille that not only enhances the appearance of the vehicle, but also protects your engine components from road debris.
Lazer Grille Kits can be supplied with 2 x ST4 Hybrid Beam LED Spotlights or 2 x RS4 Hybrid LED Spotlights featuring integrated daytime running lights. Both the ST4 and RS4 Lamps are road legal. See the dropdowns above to make your selection.
Please note that the ST-4 Hybrid Beam lamps are included as standard. You can upgrade to other lamps using the dropdown box above.
Fully waterproof, two-lamp wiring kits are also available. See the dropdowns above to make your selection for the corresponding lamp (ST4 or RS4).
Included in the Kit:
1x Stainless Steel Zunsport Tailored Mesh Grille
1x Lazer Lamp Fastening Pack (for mounting lights)
1x Installation Instructions
Most Carnoisseur Outlets will be able to offer a fitting service for this Lazer Lamp Grille Kit. Contact your nearest Outlet to find out more.
Delivery:
Estimated by Wed 22nd Jul 2020



Deliveries are made Monday to Friday and exclude weekends and public holidays.

We have an order cut-off time of 1PM on the days that we are open. Our estimated delivery date takes this into account.

If it is available, we will provide tracking information by email.

Select Your Location:
Delivery Cost:
Do you live outside of Europe? For an international delivery quote please click here to request a carriage quote.
If you are ordering multiple items your total postage charge will be reduced. Please check your basket for the total cost.
Why Choose Carnoisseur?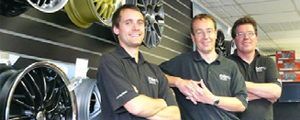 We've been trading for over 35 years!
We have Outlets throughout the U.K. and Ireland, run by enthusiasts, that offer face to face advice and fitting facilities.
We keep hundreds of thousands of pounds worth of stock to ensure the fastest possible delivery of product to our customers.
We are constantly reviewing our pricing to ensure that our customers get the best deal - click here to find out more about our Price Promise.
Ordering from us is easy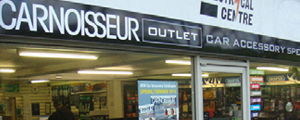 Order online by adding products to the basket and proceeding to the checkout.
Order by phone - call 01582 787377
Order from your local Carnoisseur Outlet - click here to find your nearest Outlet.
Fitting Service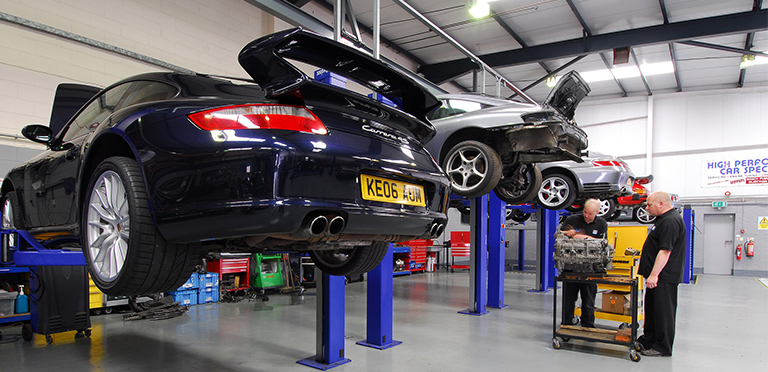 Remember, most of our Outlets offer a fitting service. If you would like a product fitting please contact your nearest Outlet directly.
Full details of the services each Outlet offers are shown on their page - click here to find your nearest Outlet.