KW

Variant 2 Coilover Kit To Fit:
Alfa Romeo 156; (932) Saloon, Sportwagon (from Sep 1997 onwards)
KW Variant 2 Coilover Kit to fit Alfa Romeo 156
KW Inox Variant 2 Coilover Kits provide sporty handling with adjustable rebound damping. It is intended for the experienced driver who does not only wish to determine the individual lowering of his vehicle, but also wishes to carry out setup adjustments. The adjustable rebound damper allows you to adjust the pitch and roll behaviour of the vehicle and therefore driving pleasure can be adapted to your own requirements.
As with all KW coilovers their engineers develop vehicle specific damper settings which undergo comprehensive test cycles at the Nürburgring and on KW's 7-post driving dynamic centre. With a KW coilover kit the driving experience is more dynamic and direct; and with the rebound adjustability of KW Variant 2 coilovers you can have even more influence over the handling and comfort of the car. With 16 precise click you can adjust the KW dampers (from firmer to more comfortable).
The rebound valves of the KW twin-tube dampers are either adjusted at the upper end of the piston rod with an integrated adjustment wheel or a twist-adjuster (that will be included with the kit). By increasing the rebound force the body movements are reduced; your car will stay in line and you will have more stability at increased corner speed.
A KW Variant 2 Coilover Kit is also the perfect choice for someone looking to put larger wheels and tyres on their vehicle. With a KW Coilover Variant 2 Coilover Kit you will be able to adjust the car's handling so that it works perfectly with your larger wheels.
At KW's headquarters in Fichtenberg each KW Coilover Variant 2 kit is subject to extensive stress tests during production to meet the high standards of KW's quality management. Every single damper and suspension kit is tested thoroughly. Each kit includes a 2 year warranty. KW coilover struts are 100% rust-free and have an unlimited lifetime under all weather conditions - all parts are designed for long term use.
Rebound adjustable damper technology with 16 precise clicks
Stainless steel technology "inox-line"
Adjustment parameters approved by the German Technical Control Board (TÜV)
Ready to install, complete solution
High quality components for a long life
Complete documentation for an easy installation
Tailor made for your car, this KW Variant 2 Coilover Kit needs to be fitted at a professional workshop. Most of our Outlets will be able to offer a fitting service for this product - please contact your local Outlet to find out more.
Delivery:
Estimated between Thu 8th - Thu 15th Oct 2020



Deliveries are made Monday to Friday and exclude weekends and public holidays.

We have an order cut-off time of 1PM on the days that we are open. Our estimated delivery date takes this into account.

If it is available, we will provide tracking information by email.

Select Your Location:
Delivery Cost:
Do you live outside of Europe? For an international delivery quote please click here to request a carriage quote.
If you are ordering multiple items your total postage charge will be reduced. Please check your basket for the total cost.
Axle Load Rating Front: 990kg
Axle Load Rating Rear: 980kg
Lowering Front: 35-65mm
Lowering Rear: 35-65mm
Please note that the image shown is for illustrative purposes only
This price is for a set
Power: 77-141kW
Height adjustable on the front and rear axles (threaded strut housings)
Specific damping variants only available while stocks last. For further information please send an email to gewindefahrwerke@kwautomotive.de
Why Choose Carnoisseur?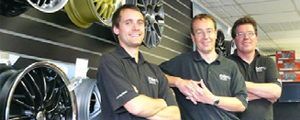 We've been trading for over 35 years!
We have Outlets throughout the U.K. and Ireland, run by enthusiasts, that offer face to face advice and fitting facilities.
We keep hundreds of thousands of pounds worth of stock to ensure the fastest possible delivery of product to our customers.
We are constantly reviewing our pricing to ensure that our customers get the best deal - click here to find out more about our Price Promise.
Ordering from us is easy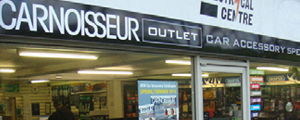 Order online by adding products to the basket and proceeding to the checkout.
Order by phone - call 01582 787377
Order from your local Carnoisseur Outlet - click here to find your nearest Outlet.
Fitting Service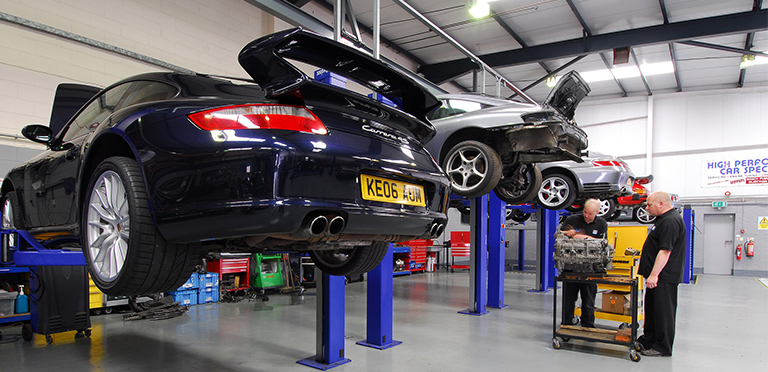 Remember, most of our Outlets offer a fitting service. If you would like a product fitting please contact your nearest Outlet directly.
Full details of the services each Outlet offers are shown on their page - click here to find your nearest Outlet.