Corbeau

Ariel Atom Upgrade Kit with 2 Seats, Mounts, Brackets, Runners and Bolts
Corbeau Ariel Atom Upgrade Kit with 2 Seats, Mounts, Brackets, Runners and Bolts
New from Corbeau! The exclusive Ariel Atom upgrade kit, tailored specifically to boost driver confidence and safety. This upgrade kit replaces the standard OEM twin sliding seats and runners to allow the new composite bucket seats to slide independently of each other.
The advantages of these motorsport derived composite seats over the standard moulded plastic seat are threefold:
They are independently adjustable for the driver/passenger
Increased lateral support and improved seating position
The latest selection of high density impact foams and jacquard fabrics
All of which add up to a significant improvement in both driver comfort and chassis feedback, allowing you to push harder and extract the maximum potential from both yourself and your Atom.
The complete kit comprises of a pair of independent seat mounting brackets which bolt into the OEM fixing positions, two pairs of double locking sliding runners, two pairs of lightweight high-tensile steel side mounts and a pair of composite bucket seats designed specifically for use in the Ariel Atom chassis. With simple instructions the full kit can be installed in less than 60 minutes. This kit is designed for the Gen 1 and Gen 2 Ariel Atom. Gen 3 is currently under R&D.
Designed for Gen 1 and Gen 2 Atom
Replaces Standard OEM Twin Seats
Allows Separate Seat Movements for Both Driver and Passenger
Allow Full Safety Harness Capability
Custom stitching and embroidery options available - contact us to discuss your requirements
This Corbeau Ariel Atom Upgrade Kit can be fitted by a competent enthusiast or at a professional workshop. Most of our Outlets will be able to offer a fitting service for this product - please contact your local Outlet to find out more.
Delivery:
Estimated between Mon 2nd - Wed 4th Mar 2020



Deliveries are made Monday to Friday and exclude weekends and public holidays.

We have an order cut-off time of 1PM on the days that we are open. Our estimated delivery date takes this into account.

If it is available, we will provide tracking information by email.

Select Your Location:
Delivery Cost:
Do you live outside of Europe? For an international delivery quote please click here to request a carriage quote.
If you are ordering multiple items your total postage charge will be reduced. Please check your basket for the total cost.
Why Choose Carnoisseur?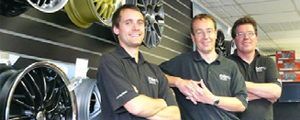 We've been trading for over 35 years!
We have Outlets throughout the U.K. and Ireland, run by enthusiasts, that offer face to face advice and fitting facilities.
We keep hundreds of thousands of pounds worth of stock to ensure the fastest possible delivery of product to our customers.
We are constantly reviewing our pricing to ensure that our customers get the best deal - click here to find out more about our Price Promise.
Ordering from us is easy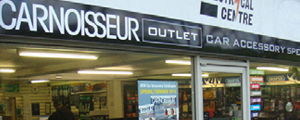 Order online by adding products to the basket and proceeding to the checkout.
Order by phone - call 01582 787377
Order from your local Carnoisseur Outlet - click here to find your nearest Outlet.
Fitting Service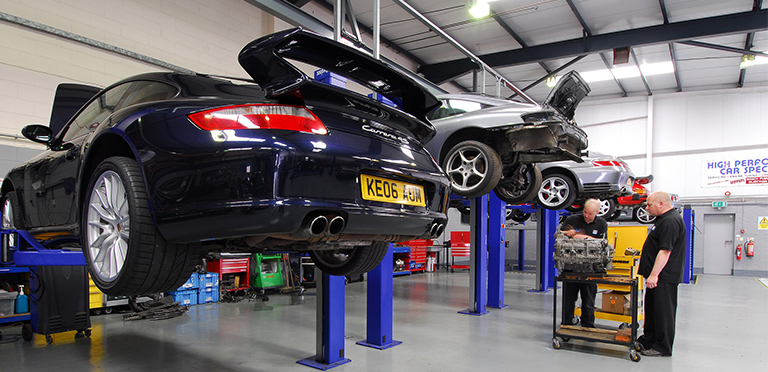 Remember, most of our Outlets offer a fitting service. If you would like a product fitting please contact your nearest Outlet directly.
Full details of the services each Outlet offers are shown on their page - click here to find your nearest Outlet.